On-Site IT Tech Support & Service for Laptops, Notebooks, Desktops & All-In-One Computers.
Homes or Business. We've got you covered.
On-Site IT Tech Support & Service of "Windows" Based Laptops & Notebooks, Desktops, All-In-One Computers.
Contact Us
Recent Jobs
Installed 250GB Solid State Drive into Dell i7 Laptop to Replace old Hard Failing Hard Drive. Installed Fresh Win10 Home, Drivers, Office, and all progams. Extracted data from old HDD to Laptop. Laptop now runs extremely fast. Job Completed 2xHours.
Internet Dropping out & is extremely Slow at times – Checked all ADSL Line Filters and replaced old ones as necessary.  Re-Wired 2 Phone Points and cleaned up connections.  Updated Modem Firmware to latest version.  Internet stable now & Speed tested at 6.5MBPS. Job Completed 1.5xHours.
Supplied & Installed New Desktop Computer System for customer.  Installed all necessary programs.  Hooked up Printer & Connected all devices. Transferred all data from old computer to new one. Setup Outlook Email, MYOB etc.  Gave some tuition on how to use windows 10.  Job Completed 3xHours.
HP Laptop not logging into user profile – User profile was corrupt.  Edited Registry & Repaired User profile entries.  Rebooted System. Logged in OK now. Ran Checkdisk on C: & Repaired File System Errors. Performed Cleanup & Maintanance.  Laptop working great now. Job completed 1xHour.
Business Network – LEAP Documents would not open on any computer in office.  Found that Leap Data file was corrupted on Server.  Ran Leap Data File repair on it. Fixed corruption.  Re-connected all pc's to Leap on Server – All working fine now. Job Completed 1.5 x Hours.
Desktop Computer Freezing / Shutting down intermittently – Found that CPU was overheating & Causing the issues.  Opened PC. Cleaned out all dust inside & in CPU Heatsink. Removed & Replaced CPU Heatsink & Applied new Thermal paste. Tested PC – CPU Temp is normal now. General Cleanup & Maintanance. Job Completed 1.5 x Hours.
Telstra Email not working – Re-Configured Outlook for NEW Telstra email settings, due to Telstra changing their servers which affects all email accounts associated with them.  Reset Bigpond password as customer didn't know what it was.  Emails now working perfect – Tested Sending & Receiving OK. Job Completed 1 x Hour.
Replaced LED/LCD Screen Panel in Asus F55 Model Laptop.  Old screen had vertical lines through it.  Removed Old Screen & Installed New Screen. Job Completed 1.5 x Hours.
Malware Infection on PC causing unwanted Pop-ups and advertising.  Ran various Anti-Malware software and removed most malware infections.  Removed some malware infections manually using specialized software.  Reset all Network settings & Browser settings & addons. Checked and updated Anti-Virus software & also checked Windows updates are current. Job completed 1.5 x Hours.
Laptop Running Extremly Slow & taking a Long time to load programs – Configured Windows 10 for optimum performance & Tweaked system settings.  Cleaned up all Temporary Files. Removed some startup items not needed to boost bootup time & system memory. Ran Checkdisk on C: + Repaired System Errors.  Professional Clean of Registry.  Uninstalled some programs not needed.  Fixed up issues with Networking. Defragmented Hard Drive. Runs much quicker now and more responsive. Job Completed 1 x Hour.
Setup new NBN Connection for Client.  Connected & Installed NBN Modem, Hooked up Supplied Telstra WiFi Router & Configured.  Connected customers cordless phone into Telstra Router and tested phone for incoming & outgoing calls.  Tested Internet Speed – 48.6MBPS Download & 18.4MBPS Upload.  Connected all other PC's, Laptops, iPads to new WiFi Modem.  Job Completed 1 & 1/4 x Hour.
Business Network – PC's randomly dropping off the network.  Diagnosed fault – Replaced 24Port Gigabit Switch and Fibre Router with new ones.  Replaced all Network cables in rack cabinet with all new CAT6A Patch Cables.  Replaced all Workstation PC's Ethernet Cables with new CAT6A Cables.  Tested network reliability & speeds from each PC. Much better now with no latency or dropouts recorded.  Job Completed 4 x Hours.
HP Windows 10 Laptop boots to black screen with cursor after Windows 1803 April Update – Repaired Windows 10 and Managed to Reinstall latest Windows 10 over existing installation. Windows 10 now successfully booting normally into desktop. Job Completed 1.5 x Hours.
RealEstate Agent – Setup NAS 6-Bay Data Storage Unit with 16TB Storage RAID-5 Configuration.  Moved all Data accross from Existing Server to New NAS Storage Unit. Setup on Network.  Setup individual access to particular shared folders within the NAS Drive & Setup Privlages to users.  Setup Configured Cloud Backup System to backup Data Incrementally Daily offsite.  Also setup internal backup system to external drives as an extra backup.  Setup Access to NAS Storage for each PC & Laptop, as well as external offsite access.  Job Completed 6 x Hours.
Replaced Cracked LCD Screen for HP 15″ Laptop Notebook.  Screen had cracked due to being accidently crushed in a bag.  Job Completed 1 x Hour.
Recovered Data from a corrupted Hard Disk Drive that was not being recognized in Windows.  Used specialized data recovery software & techniques to extract lost data to an external hard drive. We were able to recover all important photos, documents, videos for the customer.  Job Completed 3 x Hours.
Replaced LCD Screen for Dell Inspiron 15 Laptop.  Screen had green lines & fuzzy areas.  Removed Old Screen & Fitted New Samsung LED/LCD Panel.  Job Completed 1 x Hour.
Upgraded HP Laptop to Solid State Drive.  Opened Laptop Casing, Removed old Hard Disk Drive from unit, Imaged old Drive over to new SSD Drive.  Fitted SSD Drive back into Laptop. Booted Win10 OK. Configured Win10 for new SSD Drive & optimized. Job Completed 1 x Hour.
Desktop PC turning off by itself during use.  Found to be a faulty Power Supply Unit.  Replaced Power Supply.  System now stable & stays on. Job Completed 1 x Hour.
Certification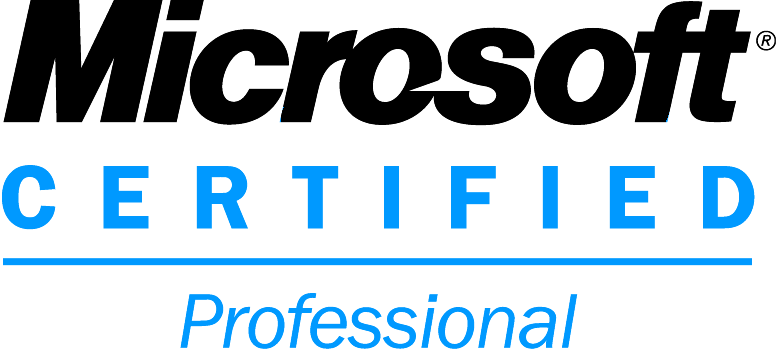 Why Choose Us ?
On-site Help & IT Support for Homes & Business
We are Experts in solving your computer & IT issues. Hardware or Software.
Trained and Certified Technicians.
Fast and Guaranteed service for Homes & Small Business of Desktop Computers, Laptops & Notebooks, and other IT peripherals.
No Hidden Cost, Reasonable Rates, & we are Local
5.0 out of 5 stars (based on 53 reviews)